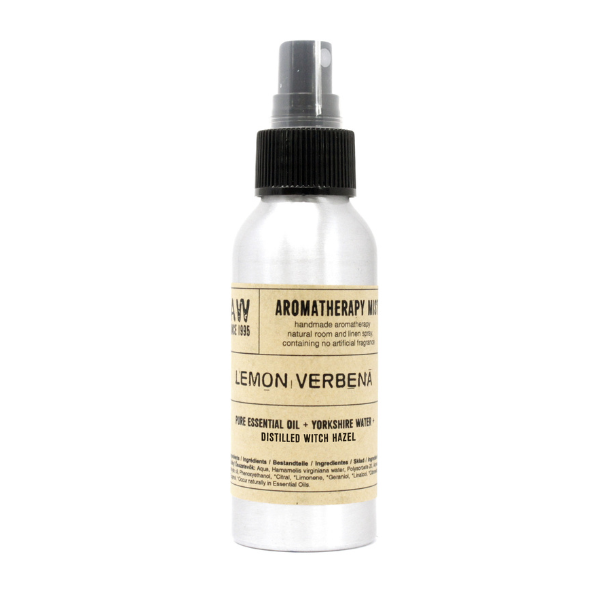 Essential Oil Mist - Lemon Verbena (100ml)
Mixed with sweet, fresh, fruity scent of Lemon Verbena essential oil this mist will make any household instantly refreshed, revived and energised.
This natural  room spray is designed to enhance any room instantly. Use on linen, in the bedroom or bathroom or as a fragrance around your home. 
Pure  essential oils infused into this delicate aromatherapy mist, to promote a feeling of serenity whenever it's needed. 
Ideal to enhance your mood, promoting a feeling of relaxation and serenity any time of the day or night.
To unwind, spray the mist above the head or spritz directly onto bed linen to encourage a better night's sleep.
Please allow 5 to 7 days for postage or collection
Ingredients: Aqua, Hamamelis virginiana water, Polysorbate 20, Aloysia triphylia oil, Phenoxyethanol, *Citral, *Limonene, *Geraniol, *Linalool, *Citronellol, *Eugenol. *Occur naturally in Essential Oils
---