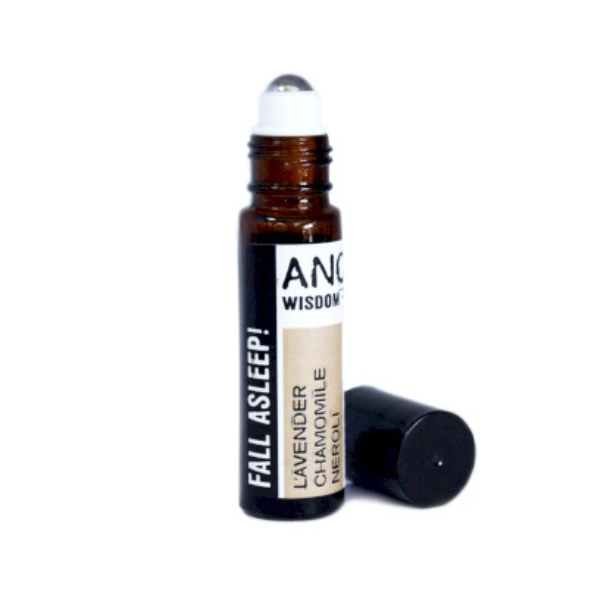 Essential Oil Blend - Roll on Fall Asleep
A smooth relaxing blend of fresh Lavender ,  sweet Chamomile and spicy Neroli essential oil can help you relax, mentally and physically, and make it easier for you to fall asleep.
Lavender essential oil is one of the most popular and versatile essential oils used in aromatherapy and is  believed to treat anxiety, depression and insomnia.
Roman Chamomile essential oil is known to help calm anxiety, promotes better quality sleep and has the potential to reduce nightmares.
Neroli essential oil can help as sleep remedy as its hypnotic and soothing properties can help relax your mind and also relieve insomnia.
Roll-on Essential Oil Blend can be easily applied throughout the day  making it easier than ever to experience aromatherapy when you need it most.
Easy to use: To release the aromatherapy, roll onto temples, wrists and nape of the neck. Do not use internally
Ingredients: Tocopherol, Lavandula Angustifolia Oil, Anthemis Nobilis Oil, Citrus Aurantium Oil, Linalool*, Limonene*, Geraniol*, Farnesol*, Coumarin*, Cintronellol*. *Naturally occurring in Essential Oils
Please allow 3 to 4 days for postage or collection
---